Ayurvedic Treatments for Weight Reduction
Ayurveda helps you in efficiently curing obesity and get rid of the stubborn fat without having to resort to painful surgery.
Remedies For : Obesity
​Treatments Offered : Varnanadhi Kashayam, Vilangadhi Choornam & Udwarthana Therapy
Ayurvedic Skin Care
Ayurveda offers Incredible Benefits for Skin Care without any side effects
Remedies For all chronic skin disease​.
Immunity & General Health Enhancement
Ayurveda helps you to enhance your immunity.
Remedies For : Stress
Treatments Offered :  Aswagandha Rasayanam & Narasimha Rasayanam
Hair Care & Hair Fall Treatments
Ayurvedic Treatments for Hair Thinning & re-growth
Remedies For : Hair Loss, Hair Thinning, Dandruff & hair regrowth.
Treatments Offered : Neeli Bringadhi, Kunthalakanthi Oil &Head Massage with herbal powder
Treatments for Expecting & New Mothers
"Motherhood: All love begins and ends there." – Robert Browning
Remedies For : Pre & post delivery care therapy & new born baby care
Treatments Offered : Danwanthram Kashayam, Dasamoola Jeerakadyaristom.
Ayurvedic Fairness Treatment
Ayurveda has been giving exceptional solutions to enhance fairness, once used by queens of ancient India now available for you.
Remedies For : Dark Patches and others
Treatments Offered :  Kunkamathi Oil & Ointment, Elathy Thylam, Elathy Choornam, Mukha Kanthi Choornam & Massage Therapy
Improve Your Memory
​Remedies For : Memory Loss
Treatments Offered : Yoga therapy, Brimhi Gritham & Saraswatharishtom with gold
lifestyle Diseases
PCOD, Uterus Fibroid, Diabetes, Obesity,  Anal Disorders (Piles, Fistula,  Fissure)
Mental Disorders
epilepsy, autism, insomnia, schizophrenia & Bipolar Disorder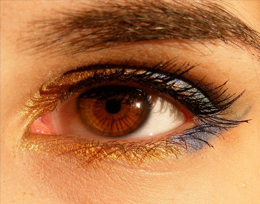 Eye Disorders